Planes and Polyhedrons (Jump to: Lecture | Video )
Plane
A Plane is a flat, two-dimensional surface that extends infinitely in all directions.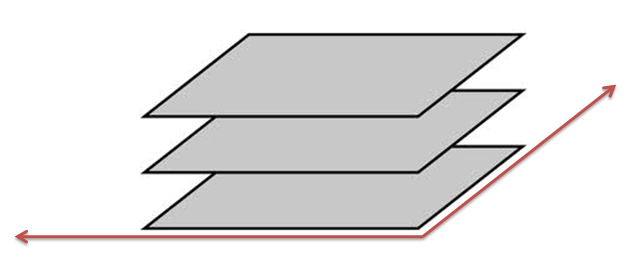 Figure 1.
Above is an example of a series of planes.
Polyhedron
Multiple planes can intersect to form three-dimensional Polyhedrons.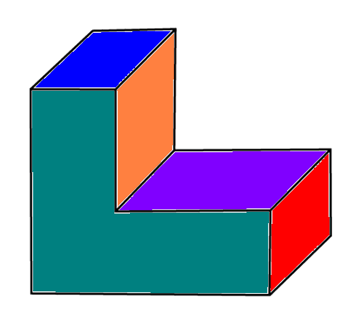 Figure 2.
A polyhedron has faces, edges, and vertices
Face
Any flat surface on a polyhedron.
Edge
Any point where two planes meet and intersect.
Vertex
Where thee or more planes meet and intersect.
Below are examples of some more common polyhedrons: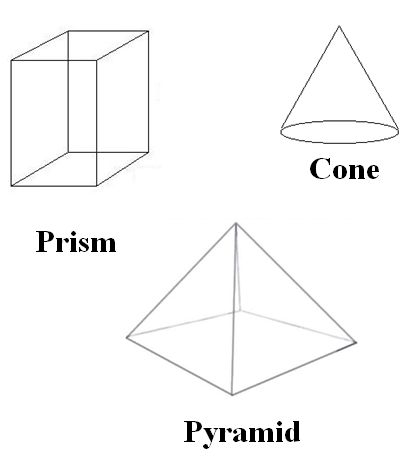 Figure 3.
---