Like Radical Expressions (Jump to: Lecture | Video )
Radical expressions can be added in a way that is similar to monomials. Two radical expressions are like radical expressions if their indices and radicands are alike.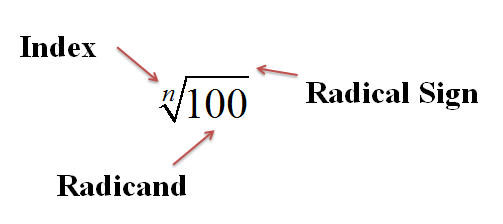 Figure 1.
Let's try an example: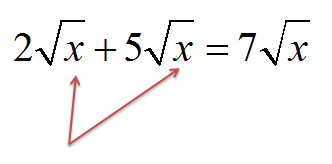 Figure 2.
These two expressions can be added because they have the same values in their radicands.

Figure 3.
These two expressions cannot be added in their current form.
---