Coordinate (Cartesian) Planes (Jump to: Lecture | Video )
Below is a Coordinate Plane:
Figure 1.
This two dimensional coordinate plane displays points on two dimensions: x, and y. Any point on this plane will have an x value, and a y value. The point in the very center of the plane is (0, 0).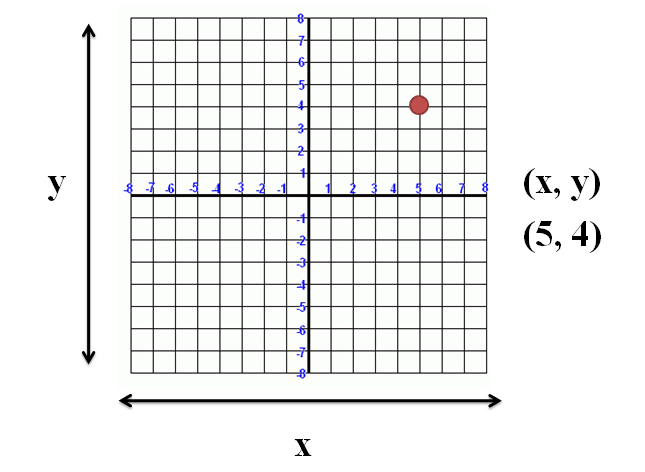 Figure 2.
A red point has been plotted on the plane above. Where is the point located? Points are described in the format (x, y). So, this point is located at (5, 4).
---